It's official, after four years at VMware I am leaving to pursue a new adventure. VMware was the first time for me to work in a large company (or in fact, any company I didn't start myself). Martin Casado originally persuaded me to work for him as the CTO for the NSBU and it was a blast to see NSX go from a < $200m run rate to a > $1b run rate. Martin had also built an incredible team that drove Networking Virtualization into the market and changed the enterprise networking space for good.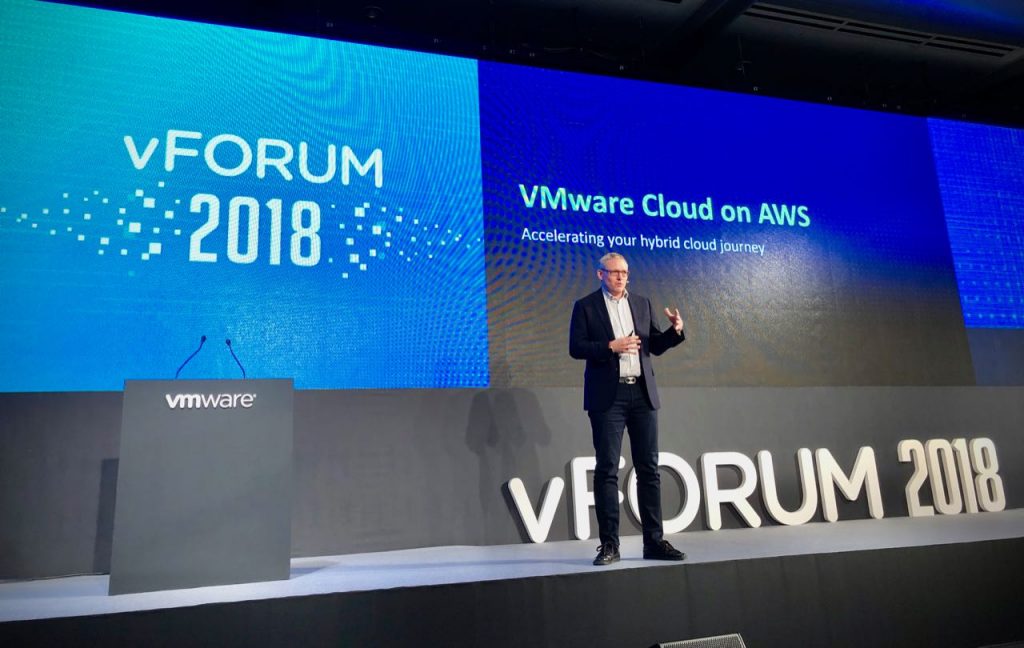 At VMworld 2015 we did a simple but for VMware groundbreaking demo of NSX working with Amazon Web Services. It was controversial as VMware had its own cloud "vCloud Air" and we were working with a competitor. But the demo showed that VMware could create value on top the hyperscale clouds and together with VMC it became the starting point of what today are the VMware Cloud Services. Launching them during the Day 1 Keynote at VMworld in 2016 in front of a live audience of over 10,000 people was an amazing experience.
VMware's Cloud Services have come a long way since. VMware Cloud on AWS turned out to be a big success and last year we acquired CloudHealth and Heptio as additional pillars for our cloud portfolio. Amazon is now a strategic partner. With Joe Kinsella and Joe Beda VMware now has two superb CTO's that are thought leaders in the cloud and container space, and with Milin Desai a great GM to drive the integration. When I joined VMware, it was a data center company. Today it is a cloud company. I am tremendously proud to have helped drive this transition.
It's been a privilege to work with Pat and see him steer VMware with a steady hand through complex times (and being named #1 tech exec for it) and working for Raghu and Rajiv was a master class in technology strategy and operations. I had a great time at VMware, and I am tremendously grateful for it.