Tuesday morning we headed to the airport, and had the fastest IFR departure of my life. San Antonio is enabled for PDC which means we received both our IFR clearance as well as the ATIS electronically in the Uber on the way to the airport. Million Air had already pulled up the plane. Thanks to PDC we didn't have to call Clearance Delivery (we already had it). Taxi instructions were to the runway next to our ramp and tower gave us an immediate takeoff clearance. PDC is definitely the future, I wish they had this in Palo Alto.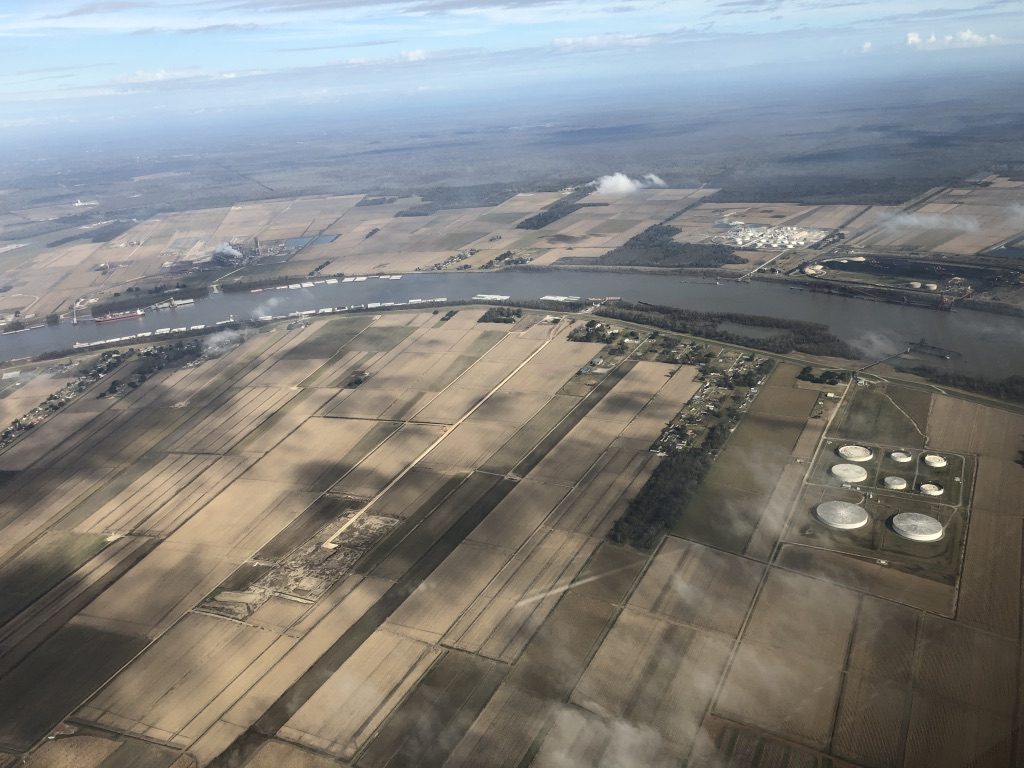 The flight east started mostly above the clouds with ATC changing our altitude to vector us around the Houston departures with a steady stream of Airbuses and Boeings pass 1000 feet below. The clouds broke open just before we crossed the Mississippi (photo above) with great views of the swamps around New Orleans. We landed at Lakefront Airport, the old Airport of New Orleans for fuel and a quick byte downtown.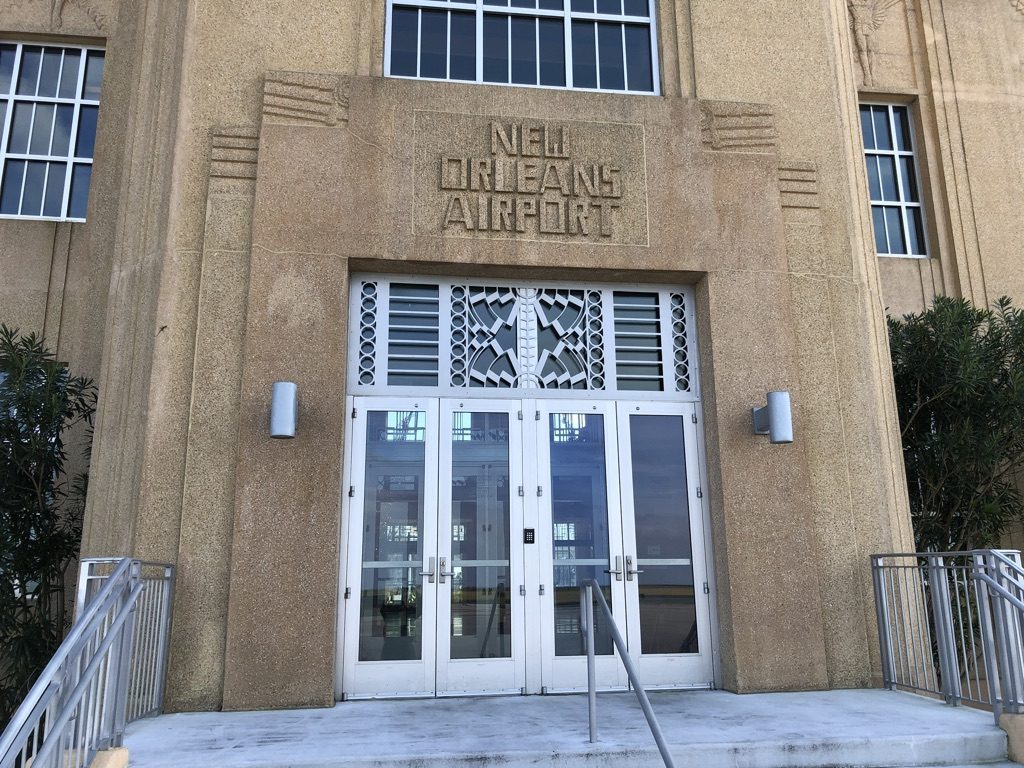 From New Orleans we headed further east along the Gulf Coast Islands of Mississippi and the "Redneck Riviera" of Alabama and the occasional oil platforms off-shore. The grand finish of the day was the descend into the clouds at Sunset in Orlando. Video below.
So far this was an amazing trip. The San Francisco bay area, farms in California's Central Valley, the Arizona Desert, the Mexican order, the plains of Texas, the swamps of Louisiana or the sand banks off the Gulf Coast. It's easy to forget how diverse the United States are.
Swamps in Louisiana

Crossing the Mississippi

Closing in on New Orleans

Parked at Lakefront.

Islands of the Gulf Coast.

Descending into Orlando.
So far, everything worked exceptionally well. We now have a few days of downtime in Orlando before we head to the Bahamas.