Today it was announced that HP intends to acquire Voltage Security. Assuming it closes as planned, it will be a great exit that I am very proud of. Voltage over the past 12 years (it was founded in 2002) has risen from its humble beginnings when we founded it at Stanford has risen to becoming the market leader in innovative encryption technology and is used by over a thousand enterprise customers around the world.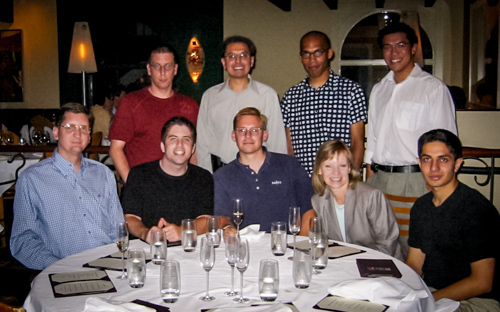 If there is anything I learned from Voltage, it is that start-ups in the end are all about people. At Voltage, I was lucky to have a great set of co-founders with Matt, Rishi and Dan. The combination of high-energy and integrity made for a team that even in looks-like-we-are-dead situations always kept unity and focus. We complemented the team with a great set of executives including Terence, Wasim, Lisa, John, Tammy and Mark and I am very grateful to all of them. Voltage was my first job out of grad school. Terence taught me how to be a CTO and more generally most what I learned about companies and enterprise customers I learned from that executive team. Tim and Lucas were the best early employees we could ask for. We also had a terrific set of investors. Anne and Ken specifically helped us a lot in the early days to get the company off the ground.
My second lesson is the importance of the target market. Voltage was started on the hypothesis that PKI would become a critical part of the enterprise and IBE could offer a better alternative. That never happened and PKI functionality became absorbed into vertical apps instead of becoming a horizontal platform. Thanks to the great team, we repositioned around email and data at rest encryption. But for my next start-up (Big Switch) part of the attraction was a larger and more easily accessible market.
If there is one person who more credit than us founders for it's success it is Sathvik, our CEO. He joined when the company was only a few months old as "parental supervision" (none of us founders had had a real job before starting Voltage) and has been leading the company since. I am pretty sure he had no idea what kind of marathon he was getting into, but he was a great CEO and had the drive and endurance to see it through until today. Thank you Sath!